A review of Sarah Sundin's When Tides Turn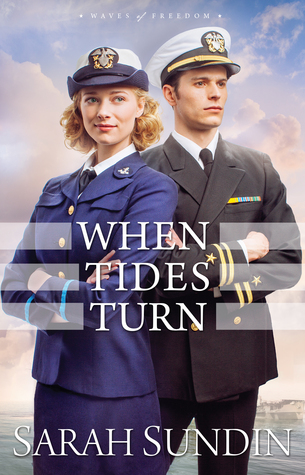 When I read a great book, I have to share it with everyone. I've been itching to tell all of you about it but wanted to savor the end of the book like a nice cup of coffee. It's called When Tides Turn.
Sarah Sundin's books never stop enthralling me. They are written so adeptly you feel as if you're part of the WAVES which Quintessa "Tess" Beaumont joins and you ride along on the dangerous seas with Lt. Dan Avery on a destroyer as he fights the Germans during WWII.
Both Tess and Dan are childhood friends, and they have meaningful jobs to help the United States win the war. They are both too busy to dive into any kind of deeper relationship. Or do the tides turn?
When Tides Turn is full of history, thrills, and splashes of love. This delightful book can be read as a stand-alone, but you wouldn't want to miss the other two in the series.
I'd love to hear about what's calling to you from your to-be-read stack? Or are you currently reading a book you' want to savor like the last piece of chocolate from your Valentine's candy? Happy reading friends!